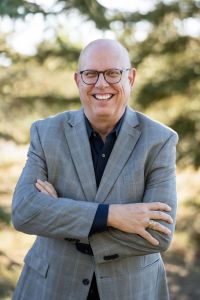 Stephen Shepard, CAE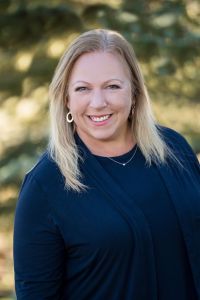 Leigh Laughlin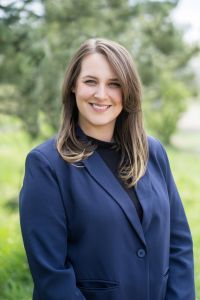 Amelia Humphrey
Becoming involved in a committee is one of the best ways to enhance your member experience with BOMA Denver. Committee participation provides countless networking and leadership development opportunities. Participating in a committee is also a rewarding way to gain a better understanding of the association. While the charges of each committee are strategically set by association leadership, it is up to committee members to accomplish yearly goals and objectives through the implementation of new ideas, execution of teamwork and realization of a shared vision. The work of BOMA Denver committees is vitally important to the success and progress of the association. Consider joining one of BOMA Denver's many committees today. 
Associate Member Committee
In this forum, Associate members interact with one another and share information about BOMA issues and activities. All Associate company designated members are automatically part of this committee. Any BOMA member may attend. The Chair of the Associate Member Committee is an elected position.
Awards & Recognition Committee
Solicits nominees for the Principal, Allied, Employee Member of the Year, other Awards and assists with recognition processes. Coordinates and solicits entries for TOBY (Outstanding Building of the Year) Awards. Plans and conducts an annual awards program to recognize the recipients of the various awards.
Editorial Task Force
Plans and implements favorable public and member communications for the association concerning its activities as well as recognizing its events, leaders and services. Maintains BOMA's relationship with local publications and promotes BOMA with regular advertising.
Community Affairs Committee
Makes recommendations and coordinates BOMA's involvement with and support of selected community and governmental organizations, in coordination with the Government Affairs Committee.
Emerging Professionals Committee (open to commercial real estate professionals only)
This committee is limited to property management team employees who work for current BOMA Building Member property management companies. Designed for real estate professionals with less than 5 years of experience in the industry. The group works closely with the Education and Professional Development Committee to plan and promote educational sessions that provide relevant training. In addition, the committee plans opportunities to meet and network with those in the commercial real estate industry.
Education and Programs Committee
Determines topics of interest for Membership Programs. Plans workshops and seminars on issues affecting the industry. Coordinates and conducts the professional designation (RPA, SMA, and FMA) programs.  Provides local networking and educational opportunities to the healthcare community.
Annual Golf Tournament Task Force
Plans, coordinates and promotes the annual BOMA Golf Tournament.
Public Policy Committee
Monitors, studies and recommends policy direction and strategies, and takes appropriate action on legislative and regulatory matters pertaining to national, state and local government activities that affect the commercial real estate industry. Works to improve the business climate of Colorado for the benefit of the Colorado commercial real estate industry in general and the BOMA members in particular through active participation in the formulation of state legislation and regulatory policy. Advocacy is about the Policy not the Politics!
Membership Services Committee
Recruits new members and educates current members as to the benefits of joining and retaining membership in BOMA. Studies and recommends policies and procedures relating to the building and maintenance of membership.
Allied Speed Networking Task Force
Plans and facilitates an annual event to highlight products and services available to building owners and managers by Allied members. The event takes the concept of speed dating and applies it to networking. The committee helps plan the logistics of this popular and well-attended BOMA event.
Sporting Clay Committee
Plans, coordinates and promotes the Annual Sporting Clay Tournament.
Workforce Development Committee
Provide a forum where the CRE industry can address workforce issues and influence methods to attract, train, and retain skilled workers. The Committee will be working with school districts, community colleges, and universities to develop ways to introduce the industry to students and collaborate on education and training opportunities.
Involvement in a BOMA Denver committee is a benefit of membership; only current members are permitted to sign up. If you are a member and interested in being on a committee, please complete our Committee Interest Form.