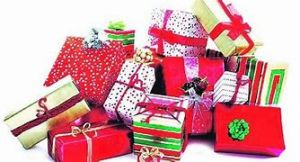 It's that time of year again! BOMA Toy and Gift Drive is right around the corner and we're reaching out to building owners and managers. We would love to have your help with this year's toy drive. Please see info below and link to sign up for our 2022 Toy and Gift Drive!
We are looking forward to an AMAZING toy drive this year. Like last year, we'll be offering virtual ways to give as well as our traditional toy collection boxes. Please consider participating with your building.
We will be offering three ways to give:
Monetary Donation – This option allows participants to give money donations with the link below.
Amazon Wish List – The Community Affairs Elves have been busy working on lists based on the needs of the charities we benefit. Shop online from the comfort of your office or couch. Use the link below.
Traditional Collection Box – This will not only be a festive site to collect toys, but also an opportunity to display a toy drive flyer with the QR codes for the other giving options.
Important Dates:
November 7th to November 11th – Box Drop Off – Optional – boxes will need to be decorated.
December 8th – Toy Pick Up – Only one pick up this year!
December 9th – Toy Sorting – Please let me know if you'd like to volunteer with us!
We're looking forward to having your building participate in this wonderful BOMA tradition!
If are a building and would like to participate, please CLICK HERE. 
To make a cash donation, please CLICK HERE
Find the AMAZON WISH LIST HERE
To become a corporate sponsor, please CLICK HERE
Participating Charites Include:
3rd Way Center
Center for Work Education and Employment
Denver Children's Advocacy Center
Denver Children's Home
Denver Safehouse
Haven of Hope
Mount Saint Vincent
Mountain States Children's Home
Gateway Domestic Violence Services
Sara's Home