Provide a forum where the CRE industry can address workforce issues and influence methods to attract, train, and retain skilled workers. The Committee will be working with school districts, community colleges, and universities to develop ways to introduce the industry to students and collaborate on education and training opportunities.
Chair
Max Segall    
Preferred Painting
Vice-Chair
Nicole Skorka
St. John Properties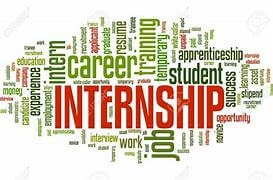 The Workforce Development Committee has some very exciting news to share! Not only can you help empower the next generation of leaders in our industry, but you can also create your own workforce pipeline. How do you ask? INTERNSHIPS. That's right, High Schools and Colleges across the state have options for paid and unpaid internships to help introduce students to new industries.
HIGH SCHOOL INTERNSHIPS
Cherry Creek Innovation Campus: The CCIC is a stand-alone college and career preparedness facility accessible for high school students in the Cherry Creek Schools. With a curriculum rooted in real-world skills and trade certifications ranging from the computer sciences to aviation to health sciences, this facility will offer students a new kind of bridge to college and viable, successful careers.
CEC Early College (3 campuses): The mission of the Career Education Center Early College is to ensure that 100% of our students make successful life choices by supporting and guiding them in real-world college and career experiences.
Arrupe Jesuit High School: Corporate Work Study Program (CWSP) - The CWSP provides four students to fill full-time, entry-level positions during a fee-for-service contractual period that spans approximately ten months. CWSP trains the students, provides transportation, and works with hiring organizations to assign motivated, enthusiastic student workers who can best meet your business needs!
The concepts are simple. They provide the students, and we provide them a learning opportunity of a lifetime!
To learn more about the CCIC Internship Program CLICK HERE
To learn more about the CEC Early College Internship Program CLICK HERE
To learn more about the Arrupe Jesuit Corporate Work Study Program CLICK HERE
COLLEGE INTERNSHIPS
We are building relationships with colleges and universities and occasionally happen upon inspiring emerging professionals. Jessica Moran from Newmark is one of our success stories. Read her journey to the industry here.
In addition to internships, we suggest you use the following links to share your company/building opportunities with a broad array of career ready college students.
Ready to Place an INTERN at your Company? CLICK HERE and we will be in touch as soon as we have interns available.
CAREER FAIRS
If you are interested in being more involved with recruiting for the industry we have several career fairs coming up and need your help. Click here to volunteer!