BOMA Community Affairs Committee
The BOMA Community Affairs Community (CAC) is an energetic and passionate group of Associate and Principal Members that have a passion for helping others in the Denver Metro area for over 20 years.
The CAC meets monthly (except monthly on the First Tuesday from 3:30pm to 4:30pm) to determine local non-profits and various opportunities to aid and support the Denver Metro community.  Please contact the BOMA Office or email info@bomadenver.org to be added to the Zoom meeting invite.
The BOMA CAC is dedicated to serving the Denver Metro Community and is always interested in learning about new organizations that could benefit from the assistance of BOMA Members. Below is a link to a recent presentation by Sarah's Home.
Click here to see the Sarah's Home presentation!

Spring Work Day
The Spring Work Day alternates serving Denver Children's Home and Mount Saint Vincent's Home and will takes place early June. If you would like more information or if you are interested in volunteering please contact info@bomadenver.org.
BOMA Annual Gift & Toy Drive
The BOMA Gift and Toy Drive occurs annually between End of October through Mid-December and works with hundreds of buildings to collect toys and other items on behalf of  a dozen different charities. Help make the holiday season brighter for thousands of children and adults by assisting in one of a few ways.
Listing of Denver Local Charities BOMA serves: 
Beacon Place
Center for Work Education and Employment (CWEE)
Denver Children's Advocacy Center
Denver Children's Home
Father Woody's
Gateway Domestic Violence Services
Jeffco Action Center
Mount Saint Vincent
Mountain States Children's Home
Safehouse Denver
Sarah's Home
The Delores Project
Third Way Center
Visiting Nurse Association
Testimonials:
"We appreciate all that you have given. At the darkest time of our lives, you give us light and hope. Thank you."  ~J.M., Recipient, Denver Children's Advocacy Center
"Thank you so much. You have been such a blessing to me and my family."
~T.J., Recipient, Denver Children's Advocacy Center
"Words cannot express how thankful and blessed I feel right now.  Thank you for making this Christmas possible for me and my family!' ~Y.A., Recipient, CWEE
"Your giving hearts have truly made this past Christmas a very special one for the kids in our care…we are so humbly grateful." ~Britnie Corbett, Mountain States Children's Home
"As a community comes together to rally around survivors and lift them up, every single gift from each individual donor makes more of a difference than you'll ever know." ~Victoria McVicker, CEO, Safehouse Denver
"Holidays are difficult time for the children at Mount Saint Vincent. To see their happiness with their gifts, food, treats and outings is amazing!  We could not give this experience without friends like you." ~Cindy Liverance, Director of Development, Mount Saint Vincent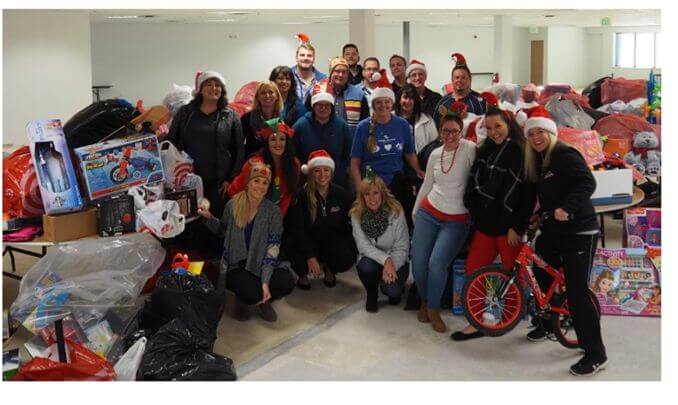 Please contact info@bomadenver.org to volunteer on the BOMA Community Affairs Committee.